Discussion Starter
•
#1
•
Please help a newbie out. I bought a 2021 G4 XP without the ride command it has RF stereo and front speakers only. It's okay for a starter but need to upgrade.
First question is if I don't have the Ride Command does that mean I have the PMX2 system? Reason I ask is I have researched all kinds of old posts about pods vs sound bars vs ride command vs PMX2 vs after market vs OEM and it is very confusing for a dummy like me. But what I have narrowed down to is I want as much plug and play OEM as possible and I want ceiling mounted rears not pods. I went on Polaris site and found PMX 2 Stage 2 Kit + rear speakers for $699. Comes with two very well mounted rear ceiling speakers with awesome enclosures and an amp. It is advertised as a Brand New Item so the description is very vague with no installation manual. It does not even say if its Rcokford Fosgate.
Does anyone know if this is plug and play with stock system. It shows no wiring in the picture. 699 is a little more than what I was wanting to spend but if all I do is snap a couple harnesses together and attach the hardware to the cage it would be worth the cost of labor and head scratching that comes with "building my own" upgrade.
The Stage 2 PMX Kit + Rear Speakers pumps up the volume with top quality sound, built specifically for your General. The kit features a 400-watt 4 channel amplifi.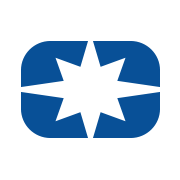 general.polaris.com
Thanks