2016 Polaris General Deluxe, 10% OEM
Discussion Starter
·
#1
·
There have been lots of complaints about how hard it is to get the two piece nuts, that are inside the rectangular frame tube, to stay together and then how the plastic bolt covers stick out and disappear.
I've figured out the requirement to keep the nuts together and will post that info in a bit.
In this post I'll cover my solution to losing the plastic bolt covers. Had two of them disappear at the Lost River - Rally in the Pines and thought about how I could make sure they stay put!
And yes, I'm retired, have my own pretty well equipped shop and enjoy a challenge. One thing I learned today, the bolts are M8 x 1.25
So here we go: first I scribed across the corners of the bolt head to identify the center.
Then clamped the bolt in the drill press vise and used the laser pointer to align the drill head and the center of the bolt head:
Drilled the bolt with a #29 bit to tap for 8-32 threads. Drilled the hole 1/8" deeper than the length of the screw to assure the threads would be tapped a bit longer than the screw:
Clamped the drilled bolt in rubber vise jaws, but to get it to stay put for tapping...I wound up putting the open end of a wrench over the bolt and clamping the wrench to the vise. That was easy, and holds the bolt very stable without damaging the threads:
Here's the bolt reinstalled in the rock slider: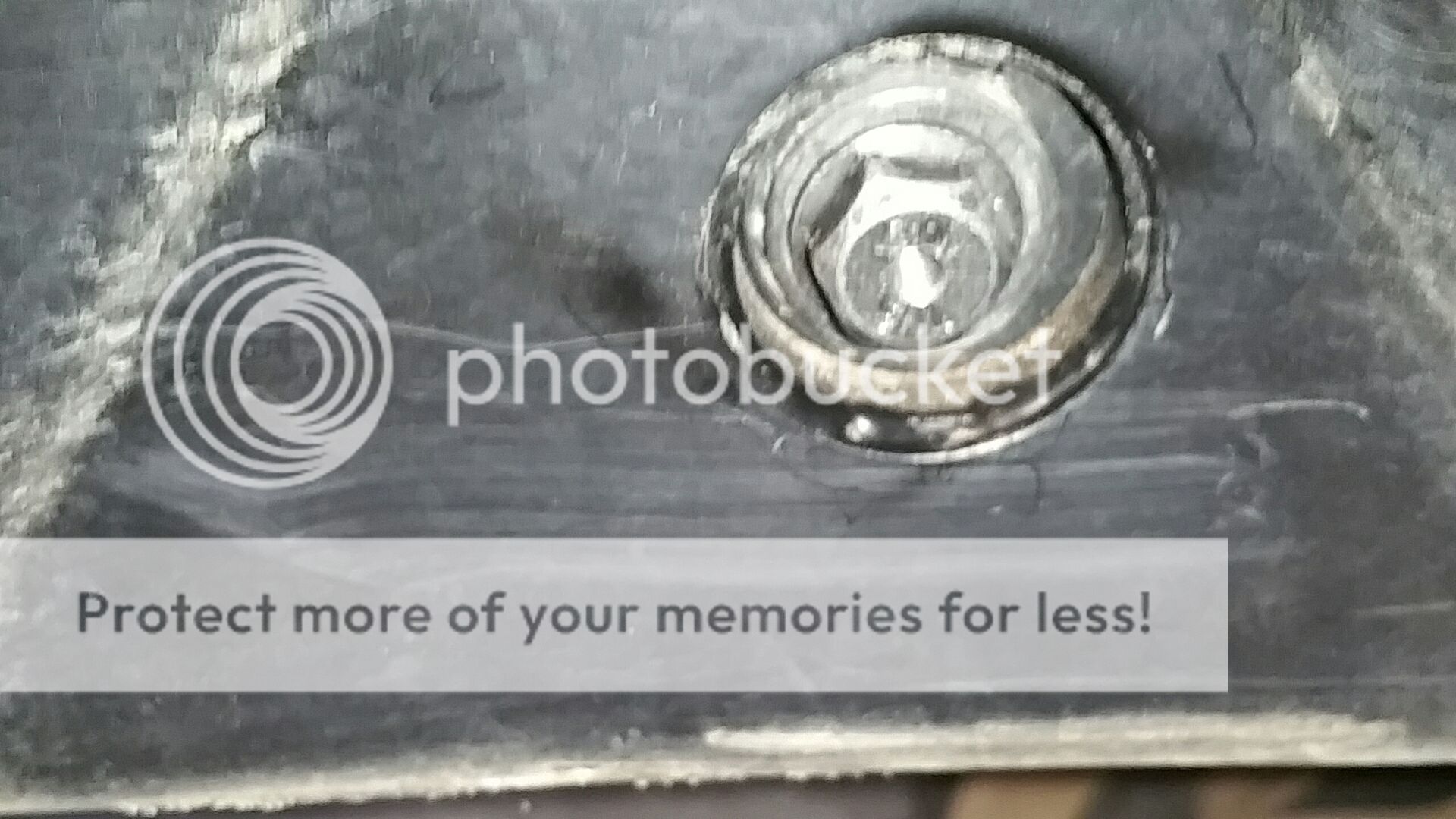 And here's the plastic cover in place, 8-32 chrome screw and chrome washer in place. Just a tad bit of blue loctite on the screw, and its done.
Took about 15 minutes per bolt. Totally unnecessary, but I took on the challenge and I think they look pretty good and won't disappear out on the trail!
Pirate:nerd: